The Power of Obedience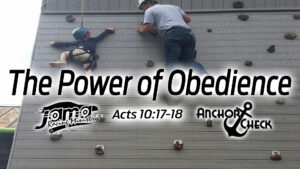 Over the years I've heard and been involved in many discussions about being obedient to the Lord's direction for your life. I had one friend tell me that prosperity was the result of an obedient life.
No, this is not a prosperity message, but a lesson on what God does for His people if we are willing to follow His direction. Join us early at 7:25 Sunday morning to learn more.