Surrendered for His Glory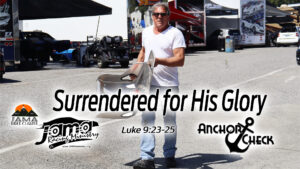 We hear the invitation to come to Jesus and make Him the Lord and Savior of your life. But what does that really mean?
It's a blunt question, but do you think of your relationship with Jesus from a standpoint of what He can do for you? We're all about the blessings, for sure, but what about the persecution, the inconvenience, and the quest to follow the Father's will instead of your own?
Join us tomorrow morning at 7:05 to hear more.