Reflecting His Glory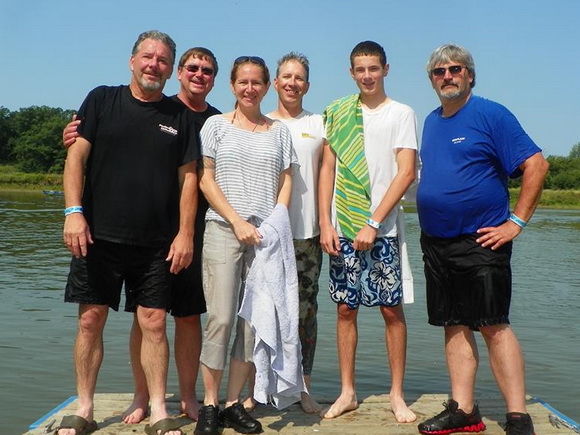 Last Saturday morning, on the Grand River near Toronto Motorsports Park, JAMA Racing Ministry was honored to help four believers celebrate their faith through water baptism. I can't begin to put into words the joy I feel nor express how proud I am of the decision these friends made to profess their faith through baptism. I consider myself privileged that God would choose us to be His hands and feet on this momentous day…to Him goes all the glory!
Blessings
Reflecting His Glory
by Os Hillman
"They will tell of the glory of Your kingdom and speak of Your might, so that all men may know of Your mighty acts and the glorious splendor of Your kingdom." Psalm 145:11-12
How do you measure your effectiveness in God, or should you even be thinking like this? The early Church turned the world upside down in that first century. What made them so effective? Was it their theology? Was it great preaching? Was it due to one man's influence apart from Jesus?
The Scriptures are clear as to what made the early Church effective. It is at the core of God's heart, and it is quite simple. God desires to reflect His nature and power through every individual. When this happens, the world is automatically changed because those who reflect His glory affect the world.
We serve a jealous God. He is a God who will not share His glory with anyone. God sets up situations in order to demonstrate His power through them. He has done this since the day He created man. His desire is to reflect His glory through you and me, so that all men may know of His mighty acts and the glorious splendor of His Kingdom. The apostle Paul understood this principle: "My message and my preaching were not with wise and persuasive words, but with a demonstration of the Spirit's power, so that your faith might not rest on men's wisdom, but on God's power" (1 Cor. 2:4-5). If you do not see His glory being reflected through your life, then you need to ask why. He has promised to do so if we will walk in obedience to His commands.