Led by the Spirit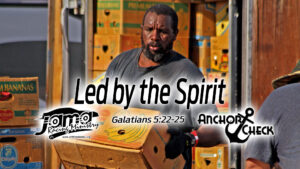 How do you deal with life? Is it a 5 year plan, 10 year plan, make life goals or something different?
We've found our lives work best when we are led by the Holy Spirit on what, when, where and how to move forward. Given the world's current situation, leaving the driving and direction up to the Lord is the best plan.
Join us Sunday morning at 7:25 to see how we do things in our lives.