Fully Rely On God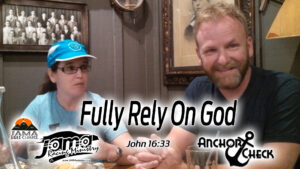 It's never easy to step out of your comfort zone to do something different. Can you imagine how it must feel to be asked to do something you've never done and have no clue how to do it?
It happens more often than you think with God's people. But what, where and how do I know it's Him?
Join us tomorrow morning at 7:25 as we talk of the call of the Lord on our lives.