Distractions, Stay the Course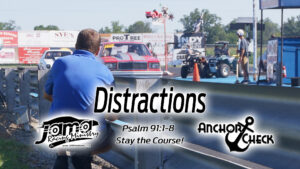 Last week we talk about all the garbage going on in the world and how it can distract us from following Jesus.
Distraction can also take us off task through demoralizing circumstances. That's what we are going to talk about this week!
Join us at 7:25 Sunday morning.