Blessed and Highly Favored
Last Saturday, at precisely noon, marked the middle of the year, indicating that we have journeyed through 182 days and 12 hours of 2023.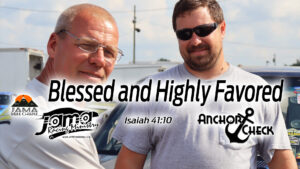 We have another 182 days and 12 hours remaining to complete the year successfully.
We made it, and we are doing well! God has been with us every step of the way in the first half of this year and will continue through the summer and fall.
There are so many lessons coming from the old testament this year, things His people need to hear or be reminded of.
Join us at 7:05 tomorrow as we start the morning off with praise and worship followed by a time of greeting before the message.